Hello Friends!
I know it seems like forever since i've uploaded anything. It's been an extremely busy past couple months. Between saying goodbye and sending my husband off to military training, then family vacation right after that, then trying to get back into somewhat of a routine without him has been rough. It's been very busy indeed.
But i'm back and wanted to share some photos of my wonderful and much needed getaway. Every year my family packs up the car and heads 16 hours down to Orange Beach, AL. It's so relaxing and the view is breathtaking. Nothing like a little beach therapy to help your heart heal and remember what it's like to just BE.
This year my brother's girlfriend Nicole came along. She's such an amazing young woman with an incredible style all her own.
*My next couple posts will be from vacation. Enjoy!!!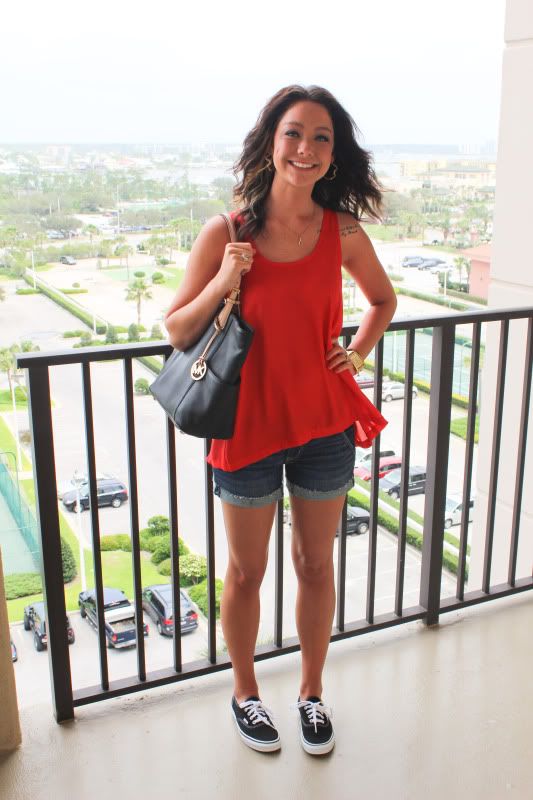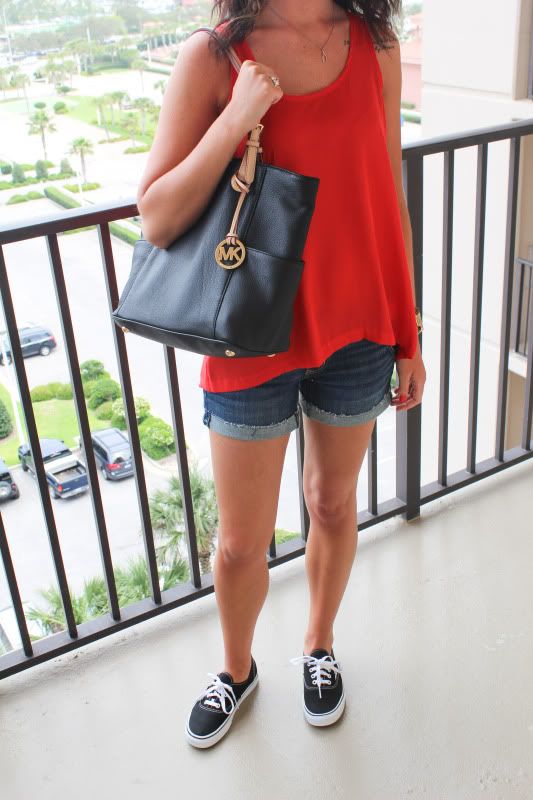 Outfit Details: On Me
Split Back Top- BB for Dakota.
Denim Shorts- American Eagle
Tennis Shoes- Vans
Tote- Michael Kors
Watch- Michael Kors