We're finishing up the posts from my recent vacation to Alabama.
Towards the end of our trip we decided to take a shopping adventure to one of our favorite spots, a resort area called The Wharf.
I decided it was appropriate to sport my Kim Kardashian look for this shopping trip.
Jumpsuits are so comfortable, i could live in them everyday. Just add an amazing piece of statement jewelry, some wedges, a great handbag and you're all set!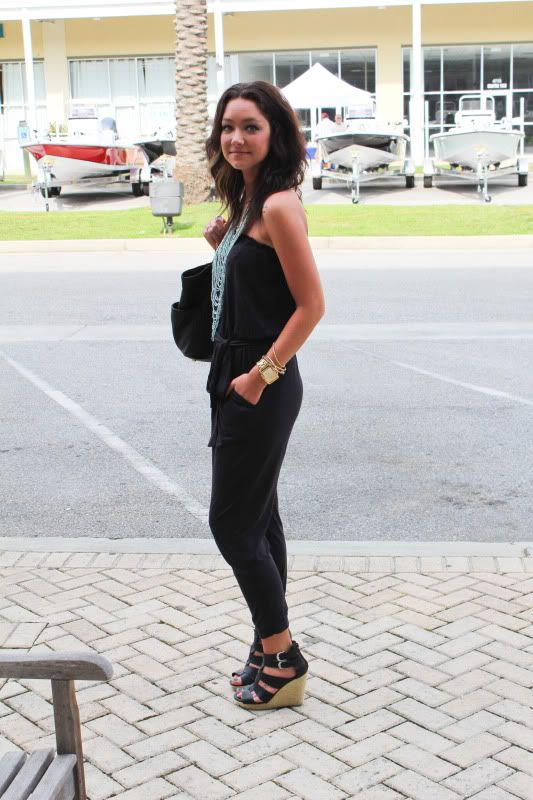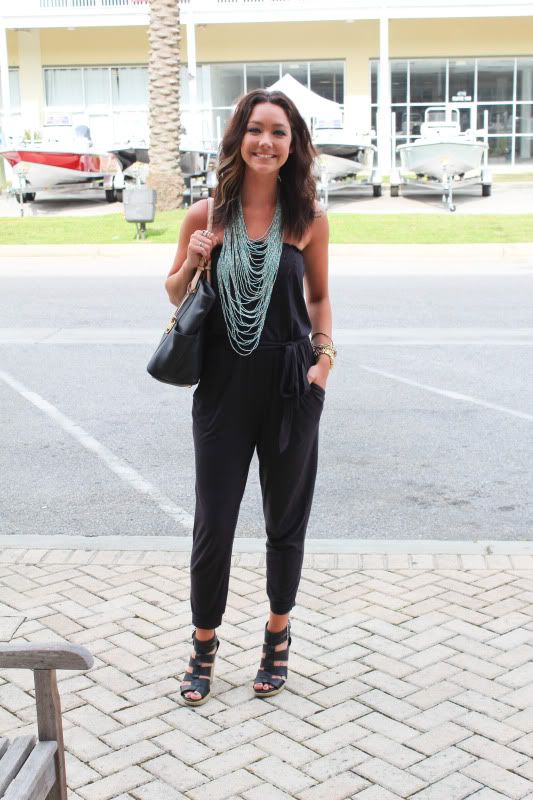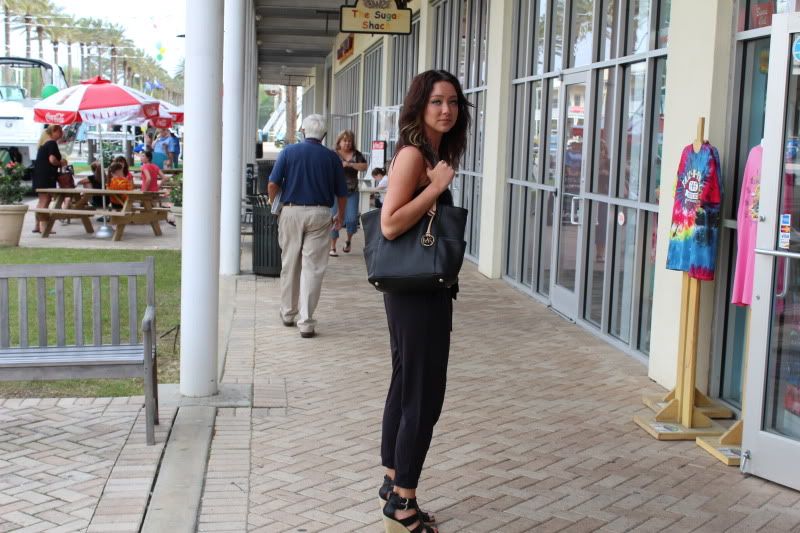 outfit details:
Jumpsuit-F21
Wedges- Dulce Vita for Target, last year
Beaded Bib Necklace- i forgot where i got this, but i've had it for a long time
Tote- Michael Kors
Gold Boyfriend Watch- Michael Kors
Stone Bracelets- Private Gallery
Cross Knuckle Ring- Private Gallery
Nail Polish- OPI Cajan Shrimp
Follow me on Twitter: