Hello Lovelies!
I'm super excited to be sharing this post with you all. The week so far has been busy and HOT!!!! But even tho people are walking around in shorts and flip flops again (eww...lol) I'm ready to wear my fall outfits. So i broke out my little ankle boots and rocked them at dinner with my parents :)
*
Yesterday i ended up going shopping with my incredibly fashionable grandma, hopefully she'll make a blog appearance soon..lol
We went to one my favorite stores, TJ MAXX and Kohl's. I was in search of new pieces to add to my collection and boy did i luck out. I will be sharing those finds soon.
The first one i'm showing is this amazing handbag i found at Kohl's. It's by Dana Buchman, originally 130 dollars, on sale at Kohl's for 56.00!!!! Needless to say i was very excited :) Don't you just LOVE a good fashion find?!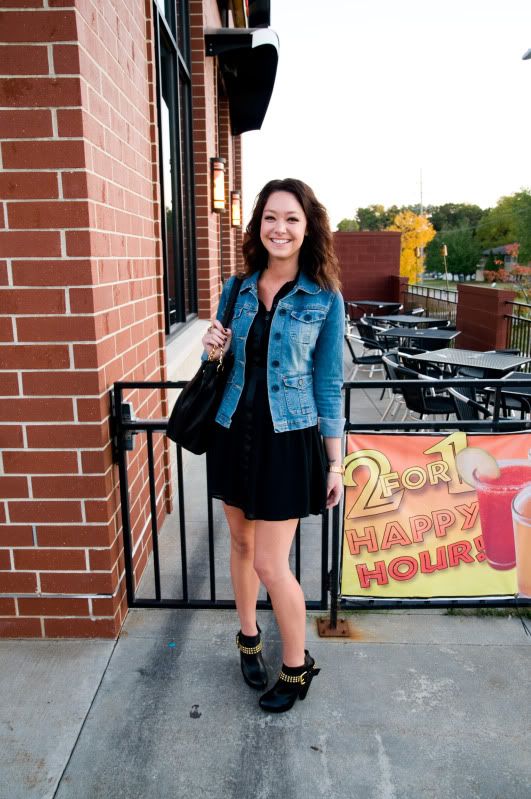 Outfit Details:
Denim Jacket- Had forever.
Little Black Dress- Jonathan Saunders for Target- Thrifted.
Studded Ankle Boots- Dolce Vita
Handbag- Dana Buchman via Kohl's
Feather Earings- F21
Watch- Fossil
Antler Ring- Target.