Hello Friends,
For those of you who keep up with me in facebook, i posted a little teaser photo for you all this morning.
As most of you already know, i LOVE fall and am vey excited about everything that means.
But for us here in Iowa, we are having a true Indian Summer.
A fellow blogger Tieka, also posted about this happening where she lives... (http://selectivepotential.blogspot.com)
In true Indian Summer form, the weather currently here is 78 to 80 degress and will be well into next week.
So that means i have to pull out some summer pieces and give them a go around one more time. Here's how i mixed a summer top with some special details.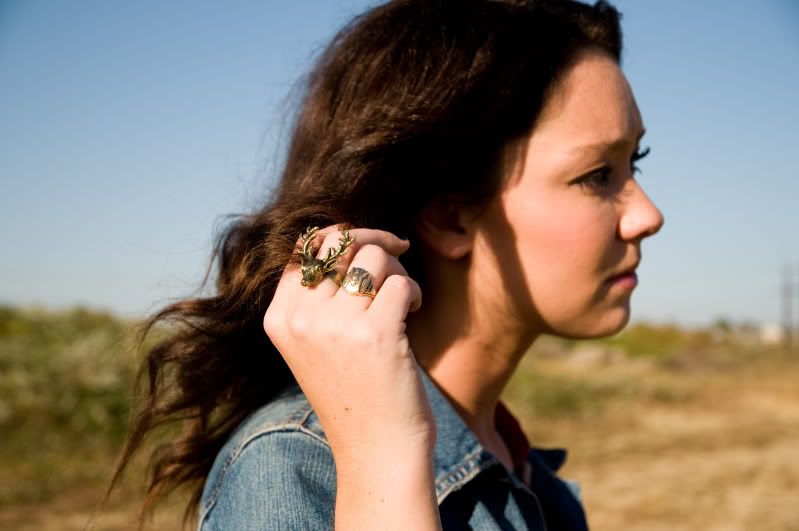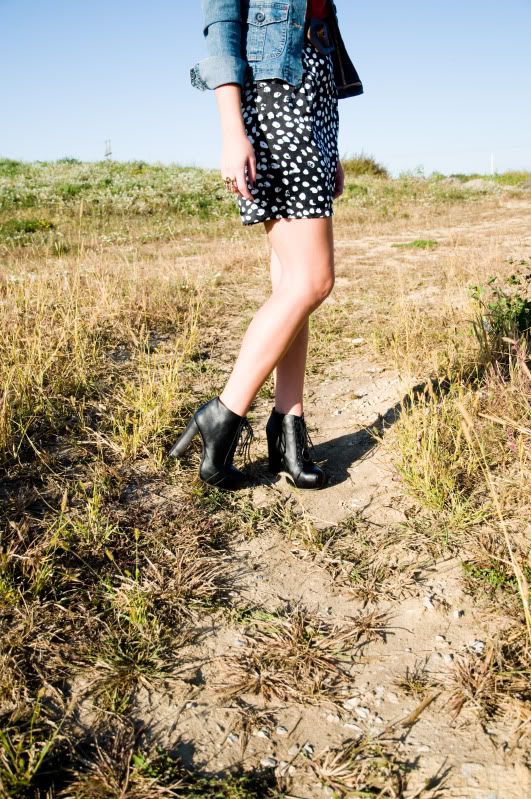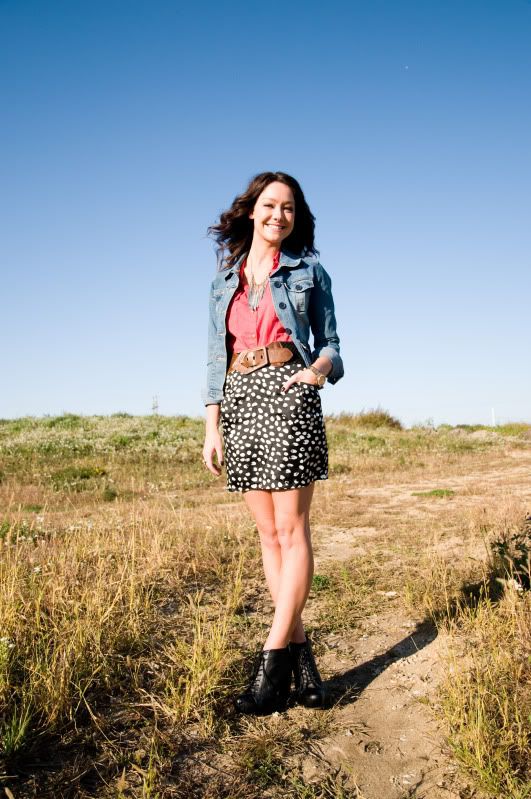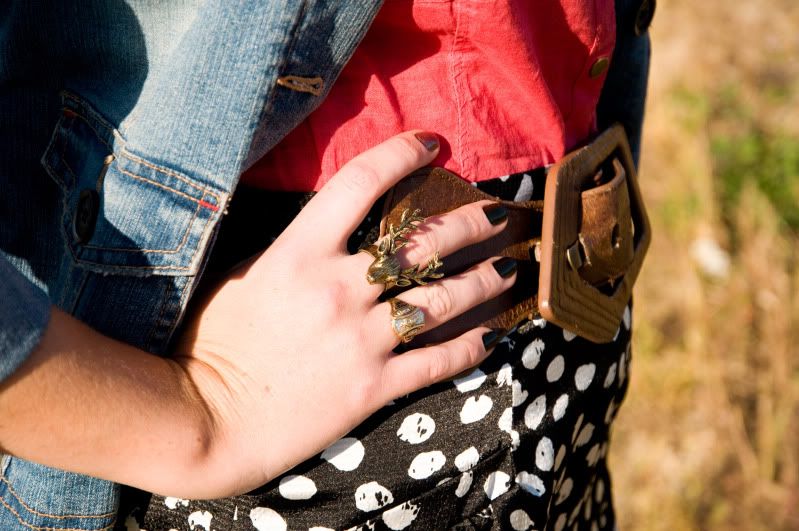 Outfit Details:
Polkadot Skirt-F21
Denim Jacket-Had forever in my closet, i'm talking 9 years or so :)
Red Button-up- JC Penny
Woven Belt-Urban Outfitters
Jeffrey Campbell look-a-likes- Dollhouse, (urbanog.com)
Silver Plate Necklace-Target
Deer Ring-Target
Class Ring- Vintage from my Grandma (her highschool class ring)