After a week of being very sick i'm finally feeling somewhat back to my normal self. So my hubby and i went grocery shopping last night, i know, fun right?! lol
It's the first outing i've had in a week, other then the doctor and the ER.
So before we left i wanted some pics with a pumpkin i had bought a couple weeks ago.
I've been waiting to get some fall photos in as well as carve this cute little pumpkin, but have been too sick. So i apologize, this isn't as exciting as i would have liked it to be.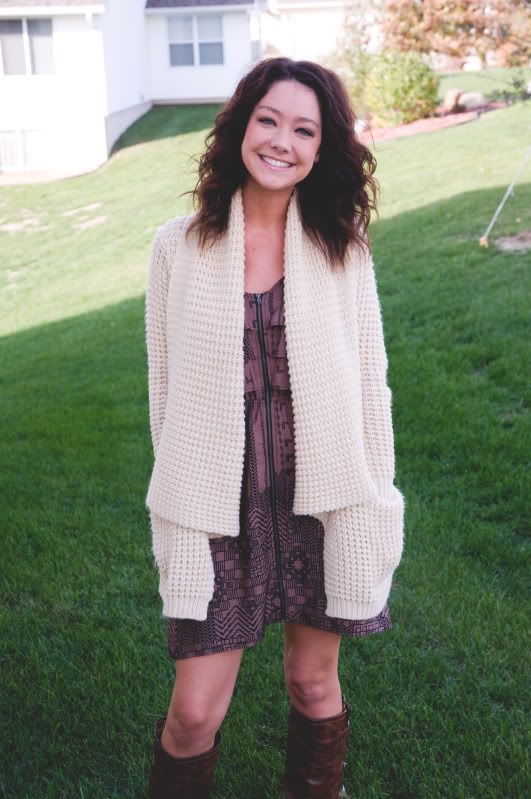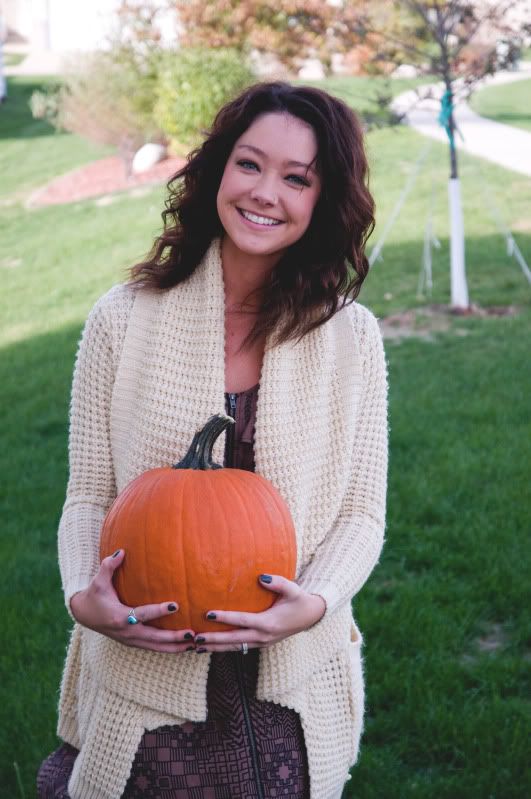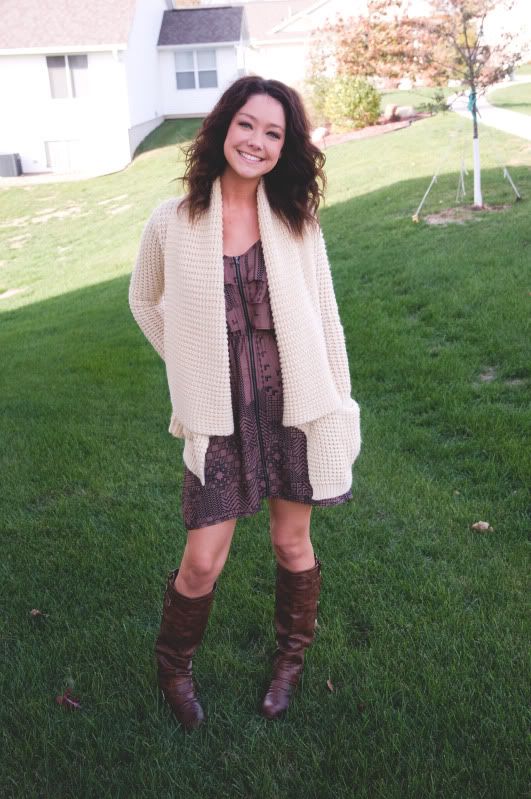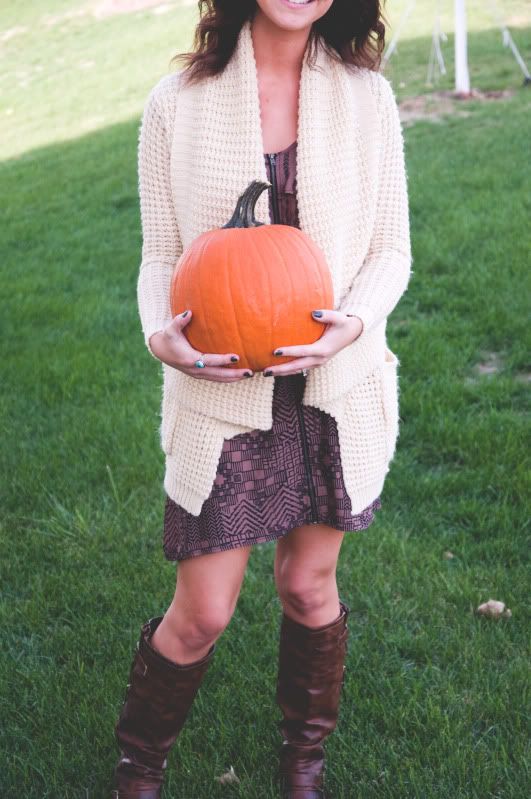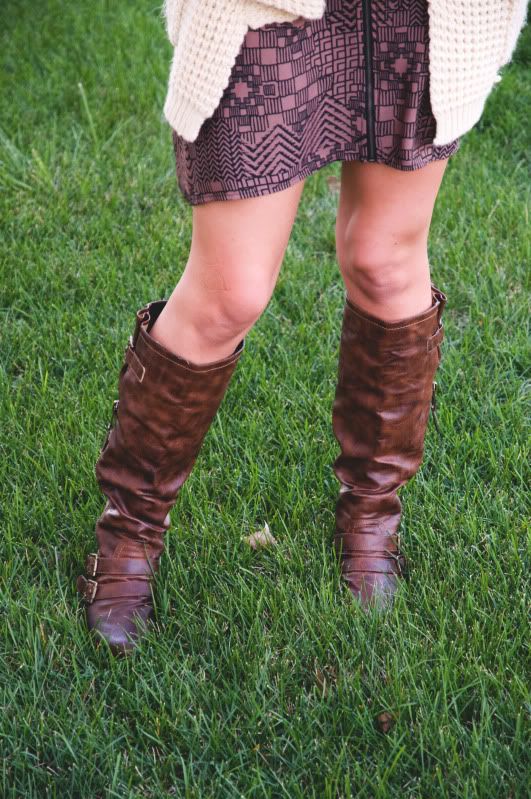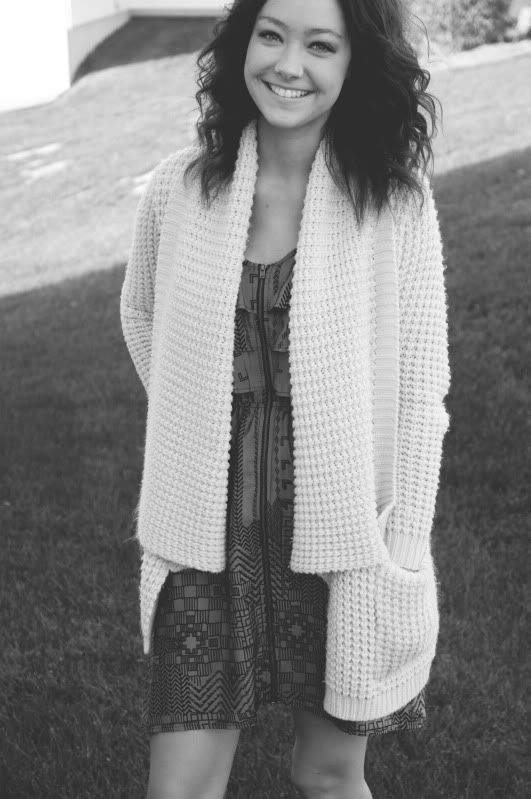 Outfit details:
Popcorn Sweater- Urban Outfitters, last Christmas
Dress- Target
Boots- Unity by Carlos Santana- Famous Footwear
Turquoise Ring- Vintage from my Grammy :)